How to Activate a Cashback in Pocket Option and Increase the Cashback Percentage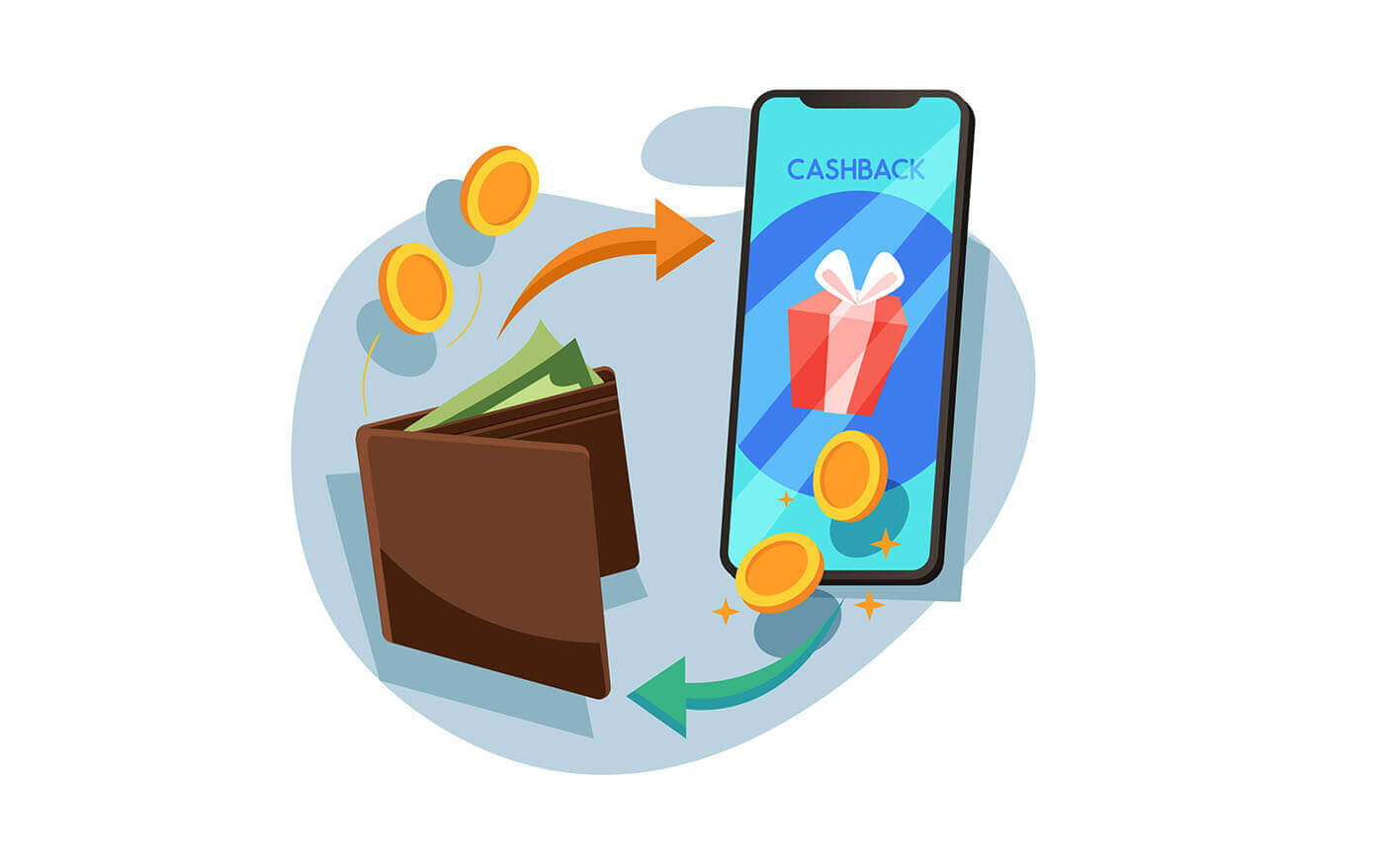 Cash Back
Cashback is a service whereby a percentage of used funds is paid back to the user's trading account balance. A trader can return up to 10% of the lost trade orders.

Once activated, a cashback is added to the balance on the first day of every month automatically if the total loss is greater than the profit for the previous month or since the date of activation.
 
Extending the cashback duration
Cashback expires automatically in a year after it has been activated. To extend the expiration of cashback, you need to purchase a cashback with the same percentage rate.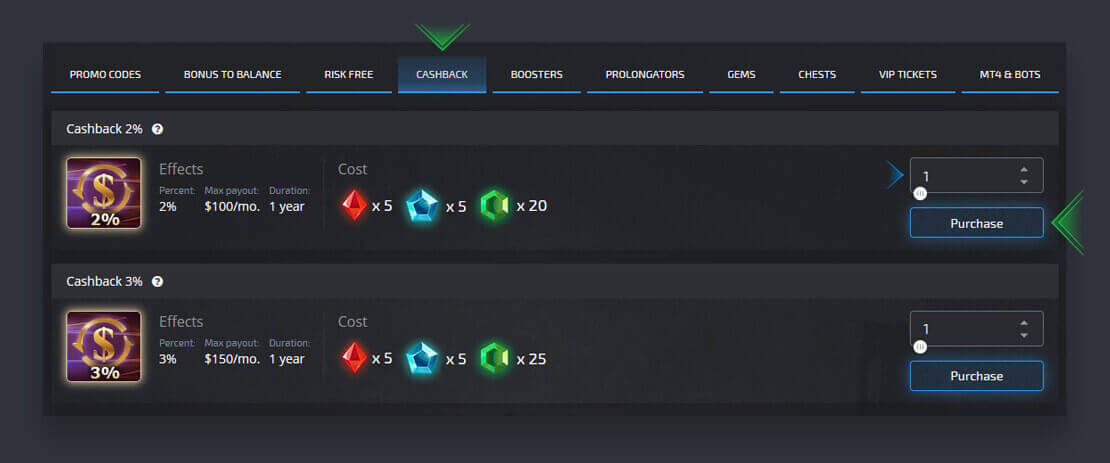 Increasing the cashback percentage
You can increase the cashback rate (up to 10%) at any time by purchasing it in the Market provided that you have purchased cashback of a higher rate than the active one. The new rate will apply upon activation.  
Activating a cashback
You can activate a Cashback in the "Purchases" section of the Market.